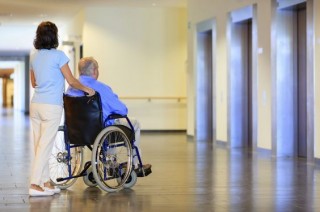 When a nursing home facility's negligence leads to pain, suffering and injuries, the families of the victims can take a stand and hold the facility responsible for their actions.
From medical expenses to pain and suffering, victims of nursing home abuse can seek a wide range of damages.
Common Types of Damages Sought in Nursing Home Abuse Cases
Nursing home abuse can include physical, sexual and emotional abuse. Each form of abuse can create lasting damage that permanently affects the individual's quality of life.
Physical abuse can include hitting, scratching, excessive restraint, force-feeding, etc.
Emotional abuse can be either verbal or nonverbal, and include scolding, threatening, ignoring, intimidating or humiliating a resident.
Sexual abuse can include sexual assault or battery, nonconsensual sexual activity or inappropriate touching.
"Identifying the signs of nursing home abuse requires careful observation," says Steinberg Goodman & Kalish. "Many residents have a limited capacity to communicate, so it is important to visit the residence frequently and at different times of the day."
Losses and suffering caused by a nursing home's conduct can lead to victims seeking damages for:
Pain and suffering caused by physical injuries
Medical expenses related to hospital care, physician visits, laboratory feeds, prosthetic devices, medications etc.
Mental anguish
Past and future loss of the ability to enjoy life
Anticipated future expenses related to the injuries
Future pain and suffering
In special circumstances, victims may also seek damages for:
Harm caused by loss of sleep
Harm caused by immobilization for prolonged periods of time
"Phantom pain," or pain that is not readily apparent to others
Mental Anguish Damages
Mental trauma is often the result of emotional abuse, but can also accompany physical abuse. Victims may experience pain, suffering and impaired enjoyment of life. Damages can be recovered for:
Anxiety about one's current and future health
Fear of vulnerability to future injury
Fear of the need for surgery to correct the injury
Post-traumatic stress disorder (PTSD)
Most states allow victims to seek additional damages when an injury affects a person's ability to live a normal life. Loss of enjoyment of life for the elderly may mean the inability to play with grandchildren, to walk or exercise, to engage in pastimes that were previously enjoyed, to communicate meaningfully with others.
Disfigurement Damages
Victims of nursing home abuse are also entitled to damages for disfigurement, which can include:
Amputation
Scars
Hair loss
Other injuries that affect appearance
Punitive Damages
In cases where nursing home facilities engage in reckless or malicious conduct, punitive damages may be awarded.
Damages Sought by Heirs, Survivors and Dependents
In cases where nursing home residents have died, surviving heirs may take legal action and recover damages for:
Loss of parental guidance
Loss of companionship
Grief and mental anguish
Loss of consortium
Funeral expenses
In some cases, damages may be awarded through a structured settlement. Instead of a lump sum payment, plaintiffs receive periodic future payments. While there are benefits to this arrangement, special considerations must be taken in cases involving elderly plaintiffs. If the plaintiff dies sooner than expected, the benefit of future payments will be lost.