3 minutes reading time
(530 words)
Landlord Tenant Disputes: Eviction Process 101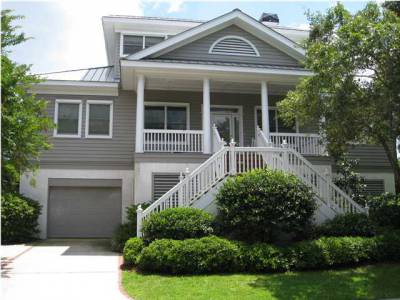 Real estate law is complicated, and disputes between landlords and tenants are often the most complex and confusing. Disputes can relate to a non-payment of rent, or a dispute can be about a repair that the landlord refuses to make.

Tenants and landlords both have rights, and these rights are what help each party navigate the law.
The best course of action for most disputes is to try and settle them out of court. When a dispute goes to court, it's an expense that's often higher than coming to a mutual agreement on the matter.
"In the event that a dispute cannot be resolved outside of court, a small claims court trial may be in order and an attorney can assist you. The ability to hire an attorney in a small claims court varies by state," explains Winborne Law.
HUD will also list a state's tenant laws, rights and protections, which should all be considered.
Eviction Follows Due Process
Eviction is often the most common dispute to go to court, and the process involves breaking a lease agreement. Tenants are both protected by due process, and laws are in place to ensure that all evictions follow this process.
Common reasons for evicting a tenant include:
Criminal activity on the property
Failure to pay rent
Breaking the rules of the rental agreement
Landlords: it's not a simple process to evict a tenant. Protocols are in place that need to be followed so that all of the tenant's rights are upheld. Tenants also have the right to have time to find a new place to live.
But, if a tenant doesn't respond in a timely manner, the landlord has the right to file a formal eviction notice through the courts.
This filing is called one of two things:
1.Unlawful detainer
2.Forcible entry and detainer
Every state has their own laws regarding eviction, so you'll want to research your state's laws to ensure you're not breaking any.
Proper eviction procedures require:
Time is required, landlords can't just knock on the door and tell a tenant to get out. Notice of 30 –60 days is most common before the eviction day. But, if the tenant commits an act that is considered egregious, a three-day notice will suffice in some states.
Attention to the details. Some cities require a reasoning for the eviction to be listed, but other cities don't have these requirements. Eviction due to rent not being paid will require a payment address to be listed.
Public and private housing allow for due process by law. Tenants must be served the eviction notice in person, or the eviction notice must be sent via mail or placed on the front door of the unit.
Landlords must also uphold their end of a lease agreement, and this may mean making timely repairs. Tenants that have a hole in their roof may be able to break their lease if the landlord doesn't make repairs immediately.
Tenants can break their leases when the landlord no longer holds up to their end of the agreement.
In the ideal world, tenants will pay in a timely manner and follow the rules outlined in the rental agreement. Landlords, in the ideal world, will make timely repairs and be understanding, too.
Related Posts
Comments
No comments made yet. Be the first to submit a comment
By accepting you will be accessing a service provided by a third-party external to https://www.allgoodlawyers.com/