3 minutes reading time
(682 words)
Personal Injury Lawyers in New York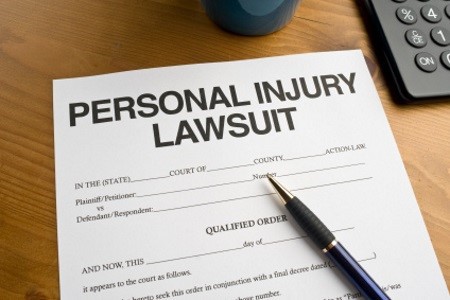 Personal injuries are defines as any kind of physical, mental, or emotional damage sustained from an accident through no fault of the victim's own. Many types of personal injuries exist and occur, including: road traffic accidents, work accidents, slip, trip, and fall accidents, medical negligence claims, product liability claims, and assault claims. In the U.S., motor vehicle accidents account for a significantly large portion of personal injury lawsuits and settlements.
The National Center for Health Statistics reports that accidental injury is the leading cause of death for Americans aged 35 years and under. In the state of New York, the rate out of 10,000 people is approximately 4, according to the New York Department of Health. With a current hospitalization rate of 8 for every 1,000 citizens of New York (or nearly 1% of the population), personal injury can affect anyone at any time. While it's a concern for many New Yorkers, it poses a serious threat for all American citizens.
In the U.S., it is estimated that roughly over 6 million collisions occur in a given year between car and motorcycle accidents alone. This has resulted in nearly 3.1 million injuries and 45,000 fatalities. And 100,000 fatalities with 1.5 million injuries are due to medical malpractice. Roughly over 1.1 million people are also affected by workplace accidents, slip and fall accidents, and dog bites.
If you or someone you know has been injured in any circumstance that can be declared a personal injury in the state of New York, you need representation to fight for your rights and compensation. To learn more about what to do in the event you have to suffer an experience like this, visit Zloto Law & Associates. They will help you determine your options, as well as available opportunities for damages.
When faced with a personal injury situation, these 8 important behaviors should be followed:
1. Acquire a police report.
Your case depends on this. An official police record will include pictures and witness testimony that can serve as evidence of the accident. If insurance companies hassle you over details, this report will leave little room for doubt.
2. Request medical attention.
Your case also depends on this. Official medical documentation will serve as record, just like the police report, that you have been diagnosed by a licensed professional. Your condition will be noted, in case insurance companies try to fight you.
3. Have full medical disclosure.
Your case depends on your honesty. If you have failed to disclose any previous injuries, your doctor may not be able to provide the necessary care for your current injury. These records will be available to the court, so your honesty with your doctor is your honesty with the law.
4. Get legal advice immediately.
There is no one better equipped to fight for your rights. If your claim is valid, an attorney will help determine your options. They will also get the insurance companies off your back and help uncover small details of the incident that could work in your favor.
5. Never speak to an insurance company without legal representation.
They may keep calling you. But this is only their attempt to settle out of court for substantially less than what you deserve. To better serve your case, deny them any statement, signed document, or recorded account without an attorney's consultation.
6. Refrain from sharing sensitive information on social media.
Treat your injury claim as if it were an ongoing legal proceeding. Which means you don't provide details to the public. Leaving it off your social media pages also means insurance companies can't dig up anything they may be able to use against you.
7. Go to your medical appointments and maintain treatment.
Just like your medical documents and doctor-patient disclosure, this is important. Medical records can be accessed by insurance companies. So you don't want any evidence of missed appointments or treatments you ended prematurely. They will use this against you.
8. Never exaggerate or lie about your injury.
Remember, your full disclosure is important. Misleading claims about your injury is like lying to the court. It could seriously damage your case if you are discovered. And if you lie or exaggerate, chances are you will.
Related Posts
Comments
No comments made yet. Be the first to submit a comment
By accepting you will be accessing a service provided by a third-party external to https://www.allgoodlawyers.com/