3 minutes reading time
(612 words)
How to Go About Personal Injury Claims For Disablement at Work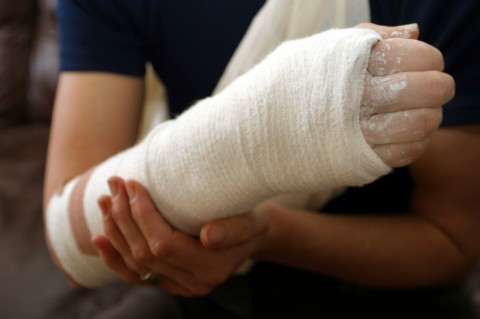 ​If you've had an accident at work that has led to you becoming disabled, it can be extremely frustrating. With your world having been turned upside down, you are well within your right to make a Personal Injury Claim against your workplace if you feel the accident was due to your employer's negligence. Whether you need the money for the cost of disabled vehicles and equipment, or simply because you believe you are owed, we've looked deeper into how to go about making a successful claim.
What can you claim for?
Most accident helplines or claims lawyers will have different criteria for what they accept when you're making a claim, though there are of course some that spread across them all. Most Claims companies will let you make a claim for a slip, trip or fall, dangerous practices and procedures in the workplace, defective or poorly maintained equipment, dangerous machinery, noxious environment or toxic substances, falling objects, non-adherence to health and safety, negligence of co-workers, insufficient or improper training, assault at work, accident while operating machinery, fault listing and manual handling practice brought on by lack of training, if any of the previous had caused an injury while you were at work and under their employment. Many companies will include more than just these, including any injuries that you may get from general industrial work like vibration syndrome or vibration white finger.
How much can you expect to get?
How much you can expect to get depends on how your injuries were obtained, and how serious they were. Some claims companies will consider other factors like how much time from work you need to take, and who else may be effected by your work injury, such as family members or anyone in your care. Initial consultations for your claim will often give you a general idea of how much you can expect to claim from your employer, as you can provide more information about the injury and the conditions in which you were working. This will usually involve the cost of any fees, though most companies will offer a No Win No Fee policy, meaning you will not need to pay out unless you are successful in making your claim and getting your compensation.
However, there are guidelines set out by the Judiciary Study Board for accident at work solicitors to follow and use to provide early estimates on compensation amounts. Though these will never be completely exact, some of the most common injuries are listed. For example, an ankle injury could get you £10,250 - £53,050 depending on how mild or severe your injury is, while an Ear Injury could get £4,250 - £108,450 depending on the level of hearing loss and how much it has affected that person's life.
Where do I start?
To file an accident at work claim, it's recommended that you use a well-known and experienced solicitor to give you all the help and advice you need. Finding a solicitor can be as simple as making a call to a company, explaining your situation and being assigned the person under their employment who may be best for you. From there, the solicitor will take you through the steps of making a claim against your workplace, though it's important to remember that you will need proof that the injury was caused by negligence of your employer as opposed to something that you have done due to your own actions.
While I can be difficult to prove an accident, even a straightforward factory mishap, it's important to remember that solicitors will help you to compile evidence, and that you will need this support throughout your case if you have little knowledge of making your claim.
Related Posts
Comments
No comments made yet. Be the first to submit a comment
By accepting you will be accessing a service provided by a third-party external to https://www.allgoodlawyers.com/