By accepting you will be accessing a service provided by a third-party external to https://www.allgoodlawyers.com/
How to Find a Top Motorcycle Accident Attorney in Miami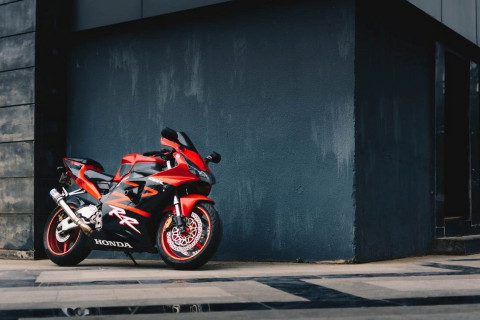 If you or a loved one has been in a motorcycle accident in Miami, due to someone else's negligence, you can claim compensation for your damages. But this involves legal action and negotiations with insurance companies, which you may not be able to handle on your own. It is important to hire a competent motorcycle accident attorney who can help you with your case. Many people often wonder how they can determine which attorney is right for them. Here are some tips on finding the best motorcycle accident attorney in Miami:

Ask About the Lawyer's Experience with Motorcycle Accident Cases
While a lawyer may have handled multiple personal injury cases, it is crucial that he/she has enough experience in handling motorcycle accident cases. Find out how many motorcycle accident cases the lawyer has dealt with. This will give you an idea of his/her experience with such cases and will tell you if he/she can take on your case and get you good results.
Find Out About The Lawyer's Success Rates
It is not enough to be experienced with motorcycle accident cases. What matters is how many of those cases were successful. The lawyer's success rate will tell you how good he/she is at the job and what your chances are if you were to hire him/her.
Check Out the Lawyer's Reviews
Reviews and testimonials from previous clients are good ways to judge how good or bad a lawyer is. Research the lawyer and the law firm on Google. See what kind of reviews they have. Check out any client testimonials on their website as well. Researching the law firm and checking out reviews can help you decide whether you want this particular lawyer.
Speak to Previous Clients
Previous client experiences are among the best ways to understand how good or bad a lawyer is. While this may not always be possible, if you can speak to the lawyer's old clients, speak to them! Getting a first-hand account of the lawyer's work style will be even better than just reading reviews online.
Find Out About The Lawyer's Qualifications
You should be aware of the lawyer's qualifications before hiring him/her. Don't hesitate to ask the lawyer about his/her qualifications and experience. Most lawyers will put this information on their website.
Check What Is the Lawyer's Preferred Mode of Communication
When you hire a lawyer, constant communication is key. Find out from the lawyer what his/her preferred mode of communication is. Do they communicate with clients through their team, do they send regular emails with case updates, are they or their team available on the phone for emergencies, or do they prefer meeting with clients on a regular basis? Knowing this can also be a contributing factor to your decision about the lawyer.
Find Out What Language Does The Lawyer Speak
Being able to speak multiple languages is a valuable asset in Miami. Sometimes a motorcycle accident lawyer being able to speak multiple languages can be important to the client and their families. Even if the lawyer is not multi-lingual, having staff members who can speak different languages can be useful. Though this may not be as important a selection criteria compared to experience, results, and qualifications, it can make a difference, provided everything else is right.
Meet The Lawyer Before You Decide
This is extremely important for your case. You must meet the lawyer before hiring him/her. Anyone can come across as being qualified and successful on the phone or on the website. But meeting the lawyer and speaking to him/her can give you insights on whether he/she is really capable of handling your case. Not everything can be done over the phone or by email. In person you can share information about your case, get any doubts clarified, or questions answered pertaining to your case.
Are You Comfortable With This Lawyer
No matter how qualified a motorcycle accident lawyer is and how successful he/she is, if you don't feel comfortable with him/her, then it won't work for your case. It is absolutely essential that you are comfortable with the lawyer you work with. Listen to what your gut says. You must listen to your instincts in such cases so that you choose what is best for you. If at any point you feel like you may be uncomfortable with this lawyer, then it may be time to look for another lawyer.
Does the Lawyer Make Unrealistic Promises?
Some lawyers out there will make unrealistic promises in order to get you as a client. Be aware of such promises. If the lawyer you are meeting with promises you that he/she will definitely get you millions of dollars in the first meeting, it is time to reconsider.
Speak to Friends and Family To Check If They Know Any Good Lawyers
This is another way to find a good motorcycle lawyer for your case. A referral or suggestion by a friend or family member is always better than finding someone on Google. If any of your friends or family have prior experience with a personal injury lawyer in Miami who is good with motorcycle accident cases, then prioritize meeting that lawyer over anyone else. You will be able to get real feedback about the lawyer.
Finding a trusted motorcycle accident lawyer in Miami is essential to your case. A good lawyer will ensure he/she gets you justice. The lawyer will be understanding and will get all the details about the case from you. If you are looking for a good motorcycle accident lawyer in Miami, contact Flagler Personal Injury Group. Our experienced lawyers will handle the case for you and ensure you get the compensation you deserve. Contact the Flagler Personal Injury Group for a free case evaluation.
Comments
No comments made yet. Be the first to submit a comment