By accepting you will be accessing a service provided by a third-party external to https://www.allgoodlawyers.com/
8 Tips to Help You Find a DUI Lawyer That's Right For You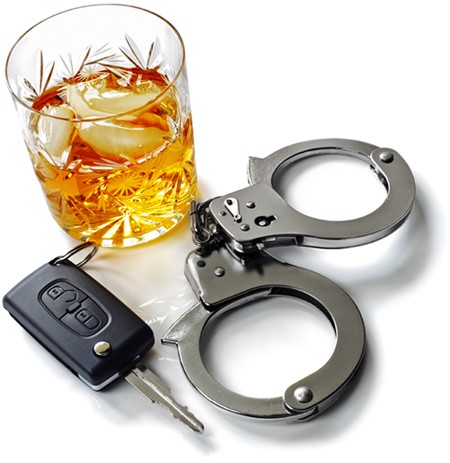 You can find tons of advice on finding the right building contractor for your project. Yet it can be difficult to find good advice on how to find a criminal defense attorney. Unfortunately, a bad outcome when dealing with the criminal justice system is far worse than what you'd face if someone made a mistake when installing a hot water heater or new deck. Here are 8 tips to help you find a DUI lawyer that's right for you.

Find Out If They Have Experience with Your Type of Case
Would you hire a personal injury attorney to handle your divorce case? Most of us would recognize this is a poor choice, since the personal injury attorney may be an attorney but isn't qualified to handle family matters. When you're accused or charged with a crime, the default assumption is that any criminal defense attorney will do. Unfortunately, that's not true. An attorney who specializes in DUI cases isn't qualified to handle a murder case. And a good attorney who specializes in rape, murder and other violent felony cases isn't going to take your DUI case. Yet there are criminal defense attorneys who will take any case that comes through their doors, regardless of their odds of success. If you are charged with vehicular manslaughter or driving while high, make sure the attorney is likely to win your case.
Hire a Local Attorney
You can find legal advice on the internet, but that doesn't mean it is useful in your case. Don't hire an attorney in another province. They don't know the methods local prosecutors prefer or the biases various judges have. Verify that you are speaking with an experienced DUI lawyer Ottawa based.
Do Not Pick an Attorney Based on Their Name
Don't pick an attorney based on name recognition. An attorney who won a high-profile case may not be qualified to handle yours. An attorney who puts out tons of ads may or may not have a high success rate in cases like yours, either. A related mistake is going into a law firm based on the reputation of the name on the door without asking who will be handling your case. In larger law firms, you might meet the big-name attorney, but it is a less experienced associate who does all the work.
Do a Background Check on the DUI Attorney
Do a quick search for complaints about the attorney before you hire them. Do they respond to customer questions quickly? Are they slow to file paperwork or miss dates? Do they overcharge their clients? In short, find out what complaints there are about the attorney before you agree to have them represent you.
Ask Questions
It is fairly common for people to ask how much the attorney charges. While this is relevant, it isn't as important as their odds of success. After all, you'd wish you'd hired the more expensive attorney if they got your charges dismissed rather than negotiated down to a misdemeanor.
Ask attorneys how long they've been in the industry. Ask how many cases like yours they've handled in a given year. And ask them any other questions you have.
Reject Attorneys Who Rub You the Wrong Way
Your attorney cannot effective defend you if you do not feel comfortable sharing everything with them. While a DUI attorney doesn't need to be compassionate or caring per se, if you can't talk to them about your case, you shouldn't hire them.
Determine Who Will Really Handle Your Case
It isn't uncommon for the top attorney in the law firm to hold the initial consultation before handing the case to a younger associate. Find out who will really handle your case. Then learn what you can about them before you have them represent you in court.
Find Out What You're Expected to Do
Ask what they require of you and what they'd advise you to do. Ask how often they'll be in touch with you and how you can reach them if you have questions or concerns. If they're slow to respond to questions or speak to you in a demeaning manner, you know you don't want to hire them. The best attorneys will communicate with clients regularly and have the heart of a teacher, not someone trying to meet their quota for the month.
Comments
No comments made yet. Be the first to submit a comment