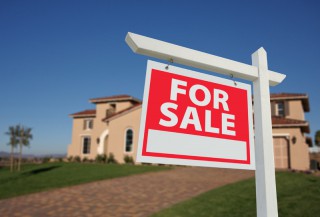 Are you someone who is searching for a lawyer who can assist you in putting together a perfect real estate plan? If answered yes, this might be an indeed daunting task but if you get little help, you can end up finding few of the best lawyers to choose. More than half of the Americans who have small children don't have a will at the right place, as per a survey by a law firm agency. This figure includes 45% of baby boomers who are between the age of 55 and 64. In most of the cases, those who surveyed claimed that they thought they don't need a will.
However this is far from reality. The fact is that those who expire without a will depend on the state to decide the way in which the property will be divided among the heirs and this might not be an ideal option for all. The concerns of this article will deal about the tips to follow in order to identify and appoint the best estate planning attorney.
Determine whether or not you require a lawyer
Estate planning is something which is essential for everyone but all don't require an estate planning attorney to get the tasks done. For example, a person who has few assets and who have no children could draw a will by using any of the online services as there is very less risk of complicacies. Such online options are much cheaper than hiring a professional as they too offer you a perfect solution. On the other hand, those who don't have any net worth and who have complex family structure require hiring an estate planning attorney to make sure their future is planned. So, you have to first determine whether or not you need a lawyer.
Do your homework with due diligence
Majority of the estate planning lawyers have records which you can reference while setting up meetings either in person or over the phone. When you're already searching for estate planning lawyers, check with the local or state Bar Association or watch out for board certifications like the Accredited Estate Planners from National Association of Estate Planners and Council. When there's a meeting, ensure asking the estate planning attorney regarding their practice and try to know about their fees.
Get everything written
Remember that the fees that the lawyers charge vary from one person to another and different states have got different considerations and regulations. If you wish to avert such issues, make sure you get all details about fees and also get it written in order to maintain a record for reference. If you get things written, this will ensure that you aren't charged more than what you should be charged for any area of the estate planning. One more thing you need to check is whether or not the estate planning attorney is insured. If he is, you should maintain a record of his insurance policy. Mistakes that are done by the attorney would be costly enough to repair, especially during a situation when someone passes away.
So, as it is being seen, more than half of the Americans who have offspring, don't have a secured proper will and this shows the urgent necessity of estate planning. The initial step you should take while planning an estate lawyer is determining whether or not you actually require hiring one depending on the family situation. Next, you should come up with a short-list of candidates who can be contacted either in-person or in phone. Lastly, get everything written to avoid unavoidable discrepancies in the near future. For more information, you may check out https://lgl365.com/